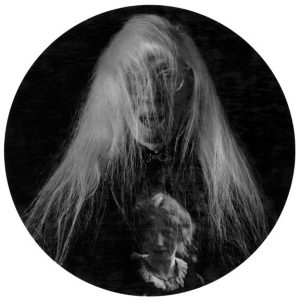 The clips below are from the video Portrait of Imogen.  I had it on vhs years ago, but it got away from me.   So I was happy to find these clips to view and share.  This award-winning film was created by filmmaker Meg Partridge, who is also Imogen Cunningham's granddaughter.   Working from audio recordings of her grandmother done years before by Cunningham's son Rondal Partridge (Meg's father), Meg Partridge added the missing visual element by combining the audio with engaging shots of Imogen Cunningham's photos.   I loved this video as much for Cunningham's witty observations as for the images.   The segment with my favorite quote was not included in these clips.   In it, Cunningham is explaining that the supposedly requisite early morning photographs were not to be seen in her work, because "crack of dawn, I'm not there."  I stole that one as my own.
In this first clip,  Cunningham talks about her determination to become a photograper and getting her first camera in 1901 through a $15 correspondence course:
Here she tells about being condemned as "an immoral woman" for photographing her husband nude in 1915, supposedly the first woman to do a male nude.  She says with irony that "now people seem to pay for them."
This clip shows platinum prints from 1910 when Cunningham was under the influence of writer William Morris and creating highly staged tableau type works based on his stories and titles.
This clip tells how she came to meet her photographer husband Roi Partridge, solidified their relationship through letters while he was in Paris, married, and had three children that became the primary focus of her photography in their childhood because "I didn't have any choice.  I couldn't get out of the garden . . ."
Here we see some of her plant and flower photographs, including her famous magnolia bud, photographed in 1925.   She seems piqued that what she calls her "most common" subject, the magnolia flower, is still so popular years later with "conservative buyers."
Here we see photographs of Edward Weston and Margrethe Mather (1922), who Cunningham says was "a beautiful woman and a very good photographer who didn't really have a chance . . .  she wasn't enough women's lib I guess."  I wonder if she was being facetious, because Mather was very bohemian and liberated from all social conventions.  But anyway, Mather "kept getting fatter and fatter and fatter and she died."
I love these photos of Martha Graham taken in 1931.   This was a shoot for Vanity Fair and it kicked off Cunningham's work in Hollywood, where she says she mostly photographed "ugly men."
This clip has some great period-evoking photos Cunningham shot of her aging parents in the 20s and 30s.  And a great story on how she got the wonderful photos of Alfred Stieglitz in 1934 using his camera, that had a "shutter so corroded you couldn't read the openings."
This clip has a few Dorothea Lange photographs and Cunningham explaining how her style could not be confused with Lange's "agony in the streets" style .  It also includes that wonderful Imogen Cunningham photograph of her unmade bed, and a lovely portrait of a white haired Dorothea Lange shot by Cunningham.
You can view the published work of Imogen Cunningham all in one place.   It spans her 60+ years of output and includes her famous nudes, plants (which look very much like the nudes), portraits, self-portraits, and images of people both famous and obscure.   You might also want to order the complete 28 minute dvd Portrait of Imogen from Meg Partridge.